Illuminate was a rebrand project for the Baltimore Child Abuse Center (BCAC) as part of the Smith School of Business Design Fellows program. For this project we created our own agencies where I served as Creative Director. 
As part of the rebrand, BCAC was looking for a new name that would encompass all of the work they do as well as cater to audiences they work with outside of Baltimore. Illuminate Child Services Center was our solution.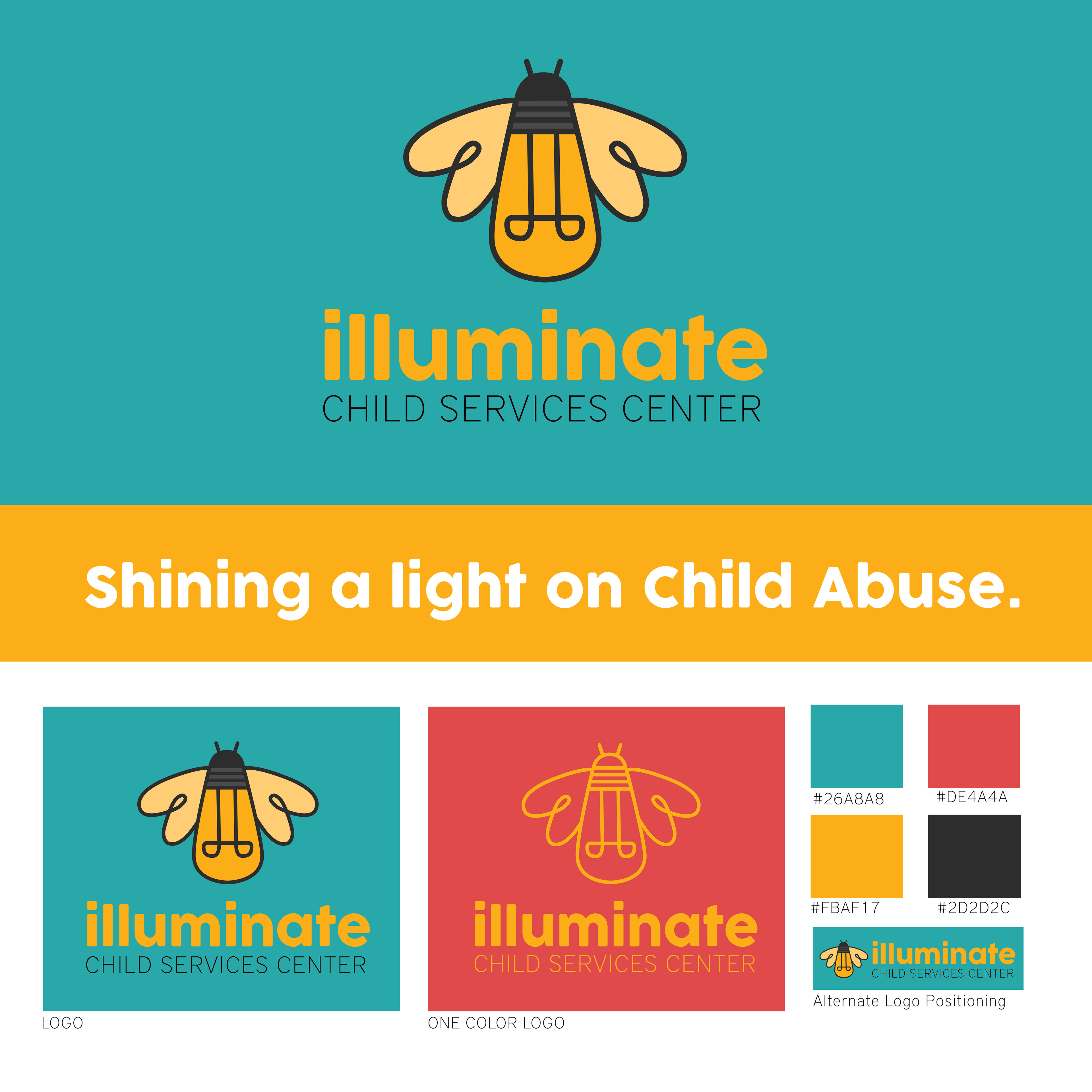 The logo, a combination of a lightbulb and firefly serves as a recognizable icon for children as well as a symbol of the light that illuminate provides. The colors are a play on the classic primary colors that children are naturally drawn to.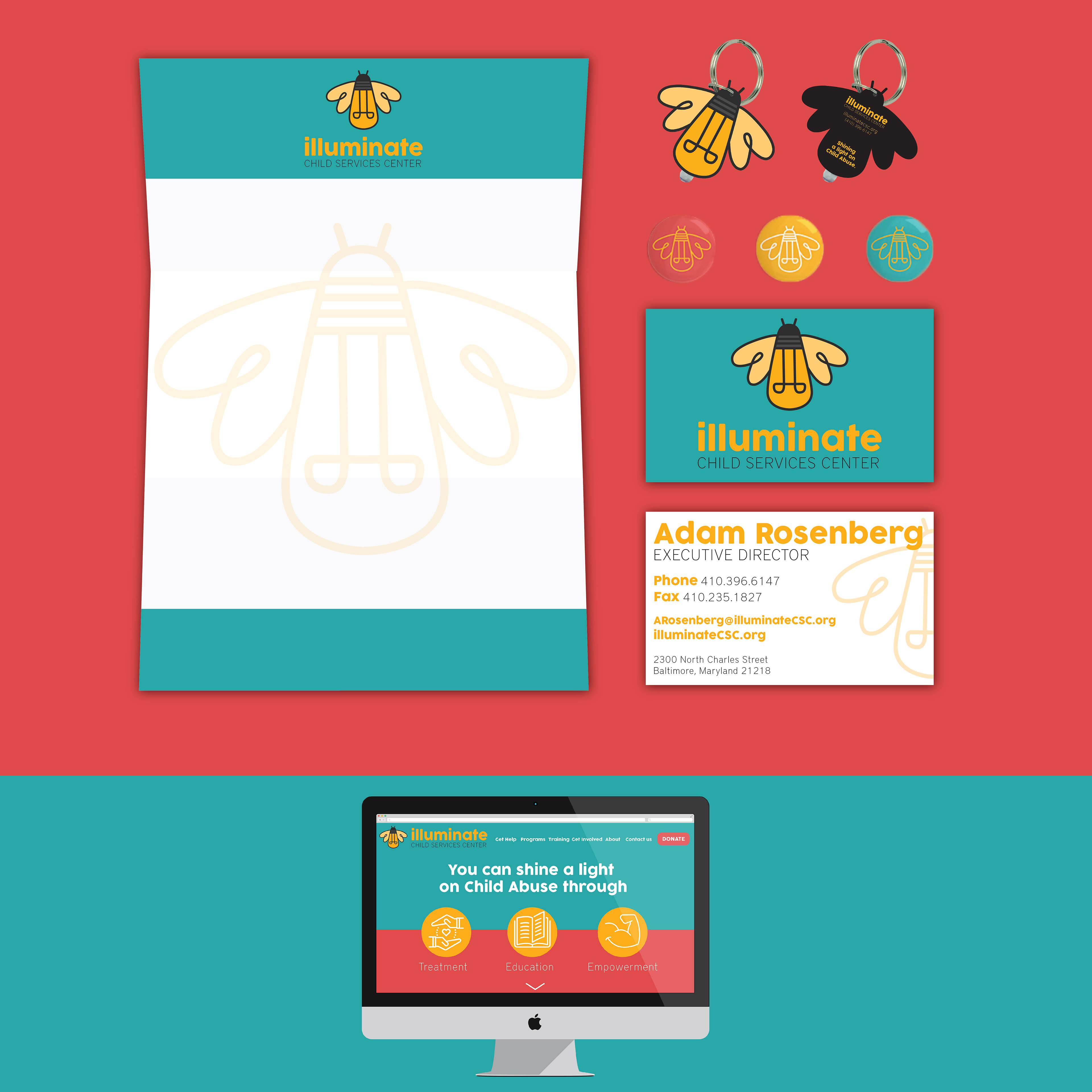 A poster campaign was created in order to introduce the new brand to the public. We presented the audience with some shocking facts about child abuse in order to get the conversation started and ended with "Don't leave them in the dark" to get the audience to take action.